Alison Davis Lyne
Illustrator
Alison Davis Lyne is a freelance illustrator. Alison has created spot illustrations, magazine covers,children's books, greeting cards, traditional portraits, and also paints for the fine art market. She has illustrated ten titles, and counting, for Pelican Publishing Company. Alison has also painted fourteen portraits for the Kentucky Commission on Women's Famous Kentucky Women exhibit on permanent display in the Kentucky State Capitol rotunda. She is a member of SCBWI (Society for Children's Book Writing and Illustration) and edits a column for their Bulletin.
She lives and works out of her husband's farm in south central Kentucky. Her husband is sculptor, Frank Lyne, and his section of Lyneart starts at Frank's Page.
Click on the images below to go to her various gallery sections.
PLEASE CLICK ON THIS SECTION TO GO TO MY HISTORICAL PORTRAITS PAGE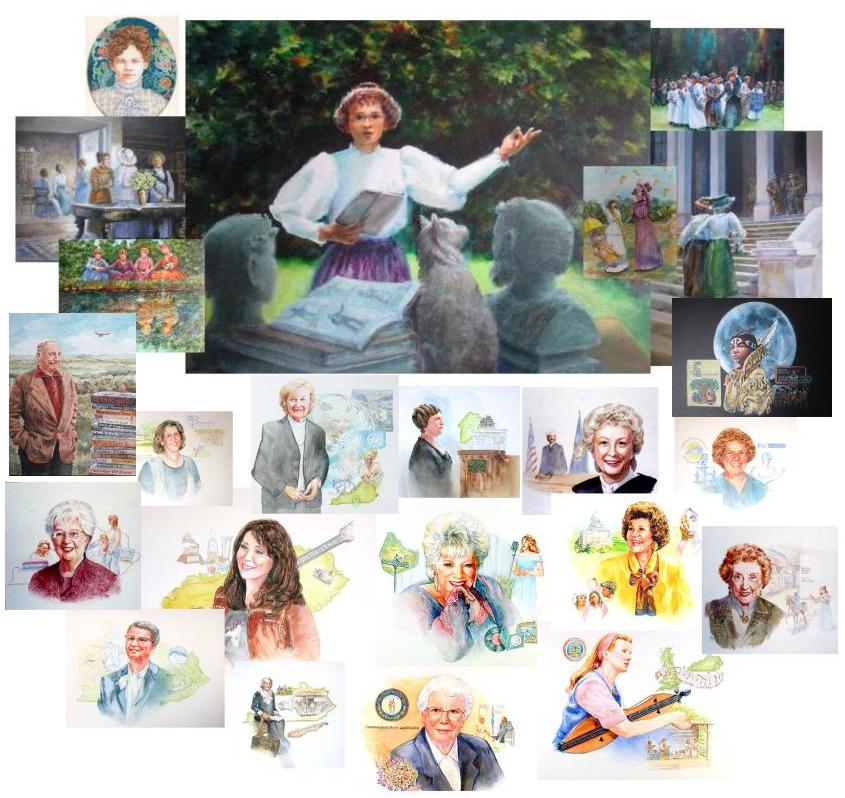 PLEASE CLICK ON THIS SECTION TO GO TO MY PAINTINGS PAGE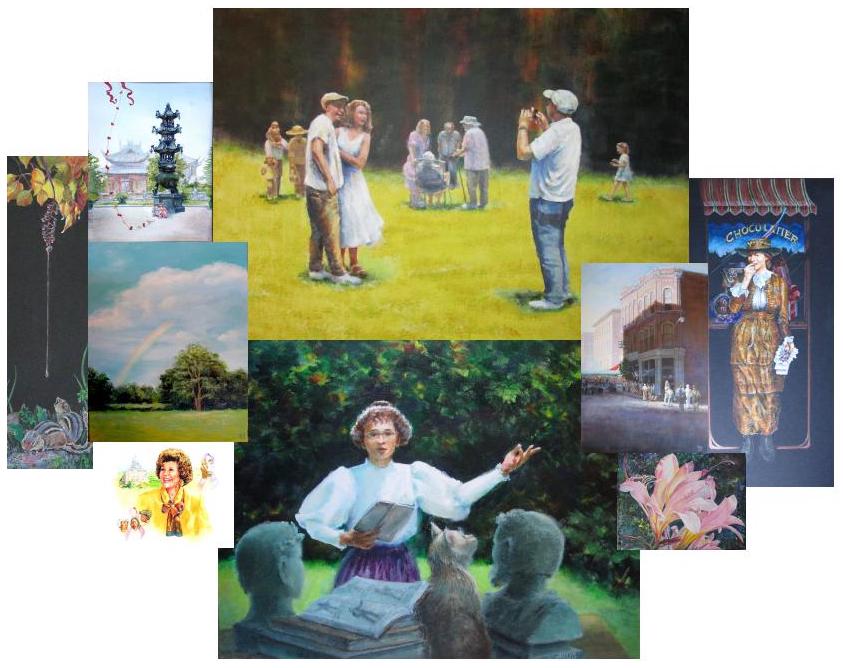 PLEASE CLICK ON THIS SECTION TO GO TO MY CHILDREN'S ARTWORK PORTFOLIO PAGE
PLEASE CLICK ON THIS SECTION TO SEE ABOUT THE CHILDREN'S BOOKS I'VE ILLUSTRATED
Thanks so much for stopping by. Please come back real soon!
return to - Lyne Art - Frank Lyne wood carvings
email alison@lyneart.com
SCBWI Mid South Region's Illustrator Blog
My LINKUP page where I've listed websites and blogs of other talented artists
On items marked for sale, prices include shipping and KY sales tax. If you have any thoughts about my work or Frank's work please write us. We are also both agreeable to doing commissioned art work.
all materials shown here are copyrighted by the artist